Principal's Message
We are very excited to welcome you to Kent City Middle School and Kent City High School. Our staff works very hard to build meaningful relationships with every student and to provide instruction that will challenge them to reach their full potential. We are very proud of the work done by students and staff and I am confident that our teachers will do everything they can to ensure that your student succeeds.
Although we will strive to provide a top rate education while your student is in our building, we acknowledge the vital role that parents play in a child's education. Effective schools are those that have parents and staff working collaboratively to ensure student success. I invite you to engage with the school community, to connect with your student's teachers, and to connect with myself as we work together during your student's educational journey.
Additionally, we know that students who find ways to connect with extracurricular groups are generally more successful and find a greater sense of pride in their school. I encourage you and your student to seek out the opportunities that Kent City Community Schools offers outside of the school day.
Please feel free to contact me if you have questions regarding KCMS or KCHS. Go Eagles!
Sincerely,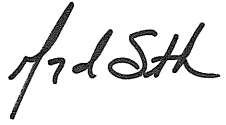 Jordan Stuhan, Secondary Principal

Jordan Stuhan, Secondary Principal
jordan.stuhan@kentcityschools.org
(616) 678-4210