Kent City Nutrition Services
FREE MEALS FOR ALL KCCS STUDENTS
We have exciting news! The USDA along with the Michigan Department of Education has announced effective immediately, meals will be provided to children ages 18 and under at no cost to the families. The USDA has extended the program until the end of the 20-21 school year. All students in Kent City Schools will receive free breakfast and lunch. This includes our virtual students also. Families will still need to return free/reduced-price meal applications as districts use these for additional federal title funding and state aid funding. Also, we are asking you to fill out meal applications for when this temporary program funding ends.
Attention High School Students
We are still here to provide breakfast and lunch to you! Drive up to the pool doors to pick up your meals. If the lunch ladies are not there, honk, and someone will be right with you. 9:00 am -12:00 pm on school days.
Virtual Meal Order
We are excited to have the opportunity to provide breakfast and lunch for our virtual learning students during this very challenging time. Click HERE to access the form. Click HERE for the Fall Menu.
The process to sign up for meals is simple: Just complete the Google Meal Order Form daily by 9:00 p.m. to request meals for each child in your household for the next day. Pick up location will be 285 Main at the Middle School Building. Pickup times will be daily, from 9:00 a.m. to 12:00 p.m. The meals are available for all students enrolled in our district.
At this time, all meals will be free of charge. We are waiting for more guidance to see if we can offer free meals after December 31, 2020.

The meals have been designed to meet the requirements of the USDA and the National School Lunch Program. Occasionally, we may need to make substitutions due to product shortages, but we will do our best to avoid changes to the menu.

Should you have any questions or concerns, please contact me directly at 678-4214 x 2105, or by email at beth.ohman@kentcityschools.org.
Kent City Nutrition Services
The very heart of what we do each day is Service. We are grateful for the opportunity to serve your families' school meal needs and strive to serve delicious, well-balanced meals in a safe, cheerful, and caring atmosphere.
Understanding the coming school year is going to be different in ways we have never experienced before, our goal is to make mealtime as easy as possible. No matter where meals are served, we are still going to serve foods kids love to eat and do everything we can to keep mealtime as a time for students to recharge and enjoy. Despite an evolving situation, one thing that will not change is our commitment to keeping mealtime a safe, happy, and healthy experience for all our students.
Safety remains our top priority. Students, staff, and parents can have peace of mind knowing that our plans are rooted in the most stringent health and safety practice aligned with federal and state regulations, along with local health department recommendations. We are proud to share that all Nutrition Services staff are ServSafe certified.
Be assured that your kitchen staff will undergo health screenings before each workday and follow strict guidelines for gloves, masks, and physical distancing protocols. These enhanced cleaning and sanitation measures help assure the safest environments possible.
The Free Meal Program we operated this summer for age 18 years and under has ended and meals will be charged according to benefits based on new application submission.
Following is a description of how our program runs:
*Every student has a food service account upon enrollment even if they do not purchase school meals. Their account number is their School Student ID number.
*Free or Reduced-priced meals are available for those who qualify based upon income guidelines set by the Federal Government. Applications can be filled out online or by smartphone at www.lunchapp.com. This is the safest and fastest way to fill out the form, and it is submitted to our office instantly. Paper applications will be available in the school office or food service office. Please consider online first. All applications are confidential.
*Remember that you may have applied for free or reduced price meals and have a pending application but you must pay for all school meals until you receive an Approval Letter.
*You must fill out a new application each year. If you do not submit a new form by September 30, 2020, your child will automatically be charged the full price for a meal beginning on October 1, 2020. You will be responsible for the charges incurred because of the late submission. If you receive a letter in the mail in August informing you that you qualify for free meals from Kent City Nutrition Services, you will not need to fill out an application.
*The Preferred method to deposit to your child's meal account is online at www.sendmoneytoschool.com. This program allows parents to check their student's lunch account balance, add money to the account by using debit or credit card, or view a history of what food their child is purchasing each day. You will need your child's Student ID number. If you do not have your child's Student ID number the office can provide it for you.
* Parents are responsible for making sure their children have money in their account or cash in the line to purchase meals. Please note our School Meals Charging Policy.
Medical disability forms for meal substitutions or replacement are required to be filled out and signed by a physician each school year. Please see the link for a form or copies are available in the Nutrition Services Office.
If you would like to join our School Wellness Committee, please contact Beth Ohman or Will Lepech.
Please do not hesitate to contact me with any questions or concerns. We truly appreciate your business and look forward to serving your child this school year.
Sincerely,
Beth Ohman FSD
beth.ohman@kentcityschools.org or 616-678-4214 x 2105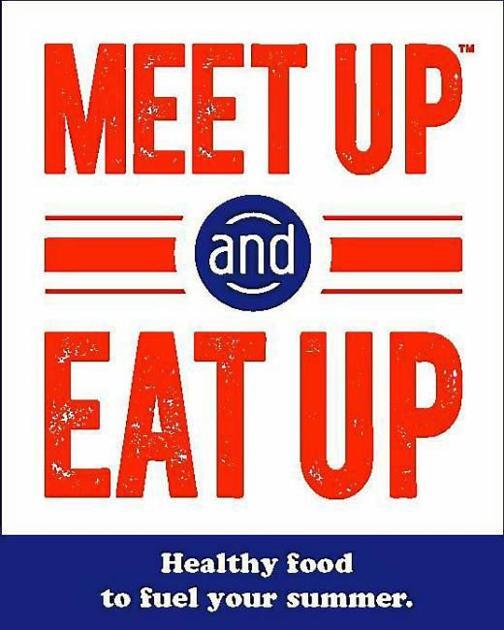 Check out this map for free meals at Meet Up and Eat Up.