Principal's Message
Dear Kent City Community,
Welcome to Kent City Elementary School! We are so excited that you have chosen to explore our school's web site to learn more about our community of students, families and staff! All of our professional and support staff share the same goal every single day...to grow all kids, build on their strengths, and help them become the best versions of themselves! We strive to provide a safe learning environment for our students, and will always encourage our children to dream big, take risks, be curious and appreciate failing in order to learn!
At Kent City Elementary, we are committed to helping each and every child reach their fullest potential academically, socially, and emotionally. We provide professional development opportunities for all staff so they can continue to grow and excel as educators. While the core curriculum is provided for all students, we believe that it is critical to provide cultural opportunities, character education and exposure to the technologies in order to prepare students for our ever-changing world.
We believe that parents and guardians are essential partners in the education process, and we welcome family engagement. Our hope is to partner with our families to grow our students into confident and successful individuals. Research shows that parent participation and community partnerships lead to a greater likelihood for academic success. Together we can make a difference!
I encourage you to explore our website and peruse all that Kent City Elementary has to offer. We truly believe that KCE...is the place to be!
If you have any ideas, questions, or concerns, feel free to contact me at pam.thomas@kentcityschools.org or 616-678-4181. I always value feedback and support as we continue "Growing in Excellence" at Kent City Elementary.
Educationally yours,

Pamela Thomas, Elementary Principal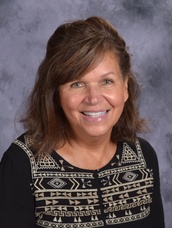 Pam Thomas, Elementary Principal
Pam.Thomas@kentcityschools.org
(616) 678-4181