December 10, 2018
Candy Grams
Next week we will start our annual candy grams sale during both lunches. For just $.50 you can send one to a friend, your favorite staff member or even to yourself! They will be delivered the day after you purchase them.
Wrestling
The middle school wrestling team ventured to Lakeview this past Saturday to compete in its final competition of the year that featured all of the schools in both the CSAA Silver and Gold. The team came away with a solid performance, and several wrestlers took home medals from the tourney. Here is a breakdown of the wrestlers that placed:
1st: Gabe Rusnell
2nd: Payton Oliver, Derek Rodenburg, Brayden Armstrong, Josh Anderson, Tyler Brummel, Luke Bockheim
3rd: Zane Kik, Manny Hernandez, Carson Pieper, Kyle Monterusso, Pedro Diaz-Charles
4th: Logan Goguen, Leto Pendleton
Overall, the team had a very productive season. It gained a lot of confidence and continued to improve throughout the season. However, any middle school wrestler that would like to continue wrestling throughout the winter months is invited to the Kent City Young Wrestling practices. It is free of charge and runs from 6:00 - 7:30 on Tuesdays and Thursdays. Also, Coach Kik is willing to take wrestlers to Sunday Mywa tournaments as well. Contact him for more information.
Drama
Attention High School and Middle School students, we will be having a drama meeting on Wednesday, December 12th at 3 pm in the HS Auditorium to discuss the audition process and answer questions for the upcoming musical "The Sound of Music". As always we will have lots of spots available for High School students but there are some roles for middle school aged actors as well. Even if you have never been part of the drama club performances in the past you are encouraged to join us for this production and attend the meeting. The meeting should be about 15-20 minutes.
7th and 8th Boys Basketball
7th and 8th-grade boys basketball sign-ups are in the office. Please sign up as we start right after Christmas break. You need a physical on file to play.
Christmas Dress Up Days
December, Monday 17th - Friday 21st
Monday: Comfy Clothes Day
Tuesday: Candy Cane Day (red & white clothing)
Wednesday: Christmas Character Day
Thursday: Ugly Christmas Sweater Day
Friday: Favorite College Day
*School dress code applies!!!!
Activity Night
Our next activity night is on December 18.
Location: Middle School Cafeteria & Gym
Time: 3:00 PM to 5:00 PM
Grades: 6th, 7th, and 8th are welcome to come.
You MUST be a KCMS Student!
Price: is $3.00 or $1.00 with three nonperishable food items.
Corn hole tournament 2 person teams - Basketball - Dodgeball - Dancing - Wii Games
Hope to see you there!
Boys Basketball
Any 6th-grade boy interested in playing basketball this winter, stop by the office to sign up and to get a flyer.
Indoor Soccer
Are you interested in playing indoor soccer this winter? Stop by the office for information.
Boys Golf
Attention boys interested in playing golf: Coach Stuhan will be available on Wednesdays and Thursdays for the next 2 weeks for anyone interested in getting in some swing practice. Plan on meeting at the MS Gym from 3 - 4 pm. We will be hitting into the nets and using video swing analysis to fine-tune your form. This will be open to boys grades 6 - 12! Please contact Coach Stuhan with any questions.
Save your Family Fare receipts!
KCMS will receive a $1,000 donation from SpartanNash for every $150,000 in Family Fare receipts we collect. You can drop off your Family Fare receipts in the office. Thank you for your support!
Pennies for Patients
Start saving your pennies!! In January, we begin our annual Pennies for Patient's fundraiser.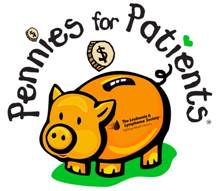 Student Schedules
Please contact Mr. Wilson at Jeff.Wilson@kentcityschools.org for all scheduling questions.
School Hours
School starts at 7:50 a.m. and ends at 2:45 p.m. The doors unlock at 7:20 a.m. Breakfast is served 7:25 – 7:45 a.m.
Drop Off/Pick Up Information
The high school student drop off / pick up area is located at the pool/gym entrance doors, while the middle school student drop off / pick up area is located at the middle school main entrance. Please sign in at the office if arriving after 7:50 a.m.
Please contact the office if your student needs the information listed below updated in our database:
Address Change
Phone Number Change
Email Change
Emergency Contact Change
Allergy Change
Medications to be taken at school
Military Connection Change
285 North Main Street Kent City, MI 49330
(616)678-4214 phone (616)678-5099 fax