December 15, 2017
Parking Changes:
Throughout the school year many events that take place at the middle school and high school cause parking issues. Too often we have cars parked in fire lanes, in the grass, and along sidewalks. When cars are parked in non-designated spots we run the risk of not having enough room to bring in emergency vehicles if ever necessary. Currently we have roughly 65 parking spots in the parking lot located between the middle school and high school. Because of the tremendous parent support our school system receives we can not accommodate everyone's parking needs in the lot between the middle school and high school. With this in mind please utilize the parking lot located on the west side of high school (over 250 parking spots available) located next to our football stadium. You are able to access this parking lot by using the north entrance. Thank you for your help with this situation!
Boys Basketball:
7th grade boys Basketball players, practice next week will be on Tuesday, Friday only in the middle school gym right after school from 3-5. Coach Gropp
8th grade boys Basketball players, practice next week will be on Tuesday and Friday only in the middle school gym right after school from 3-4:35. Coach Dailey
Candy Grams:
Season's Greetings From the Student Council! Candy Gram sale during lunches next week. Send your friend or favorite staff member a candy gram for just 50 cents! They will be delivered the day after purchase.
Activity Night:
Thursday, December 21 - 3:00 PM to 5:00 PM
All 6th, 7th and 8th graders are welcome to come; you MUST be a KCMS Student!
Price: $3.00
Corn hole tournament 2 person teams, Basketball, Dodgeball, Dancing, Wii, Games…Hope to see you there!
Christmas Dress Up Days:
December, Monday 18th - Friday 22nd
Monday: Comfy Clothes Day
Tuesday: Candy Cane Day (RED & WHITE)
Wednesday: Christmas Character Day
Thursday: Ugly Christmas Sweater Day
Friday: Favorite College Day
School dress code applies!!!!
Start saving your pennies!
Beginning January 8, 2018, we will be colletcing money for the Leukemia and Lymphoma Society.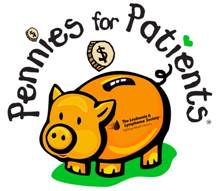 Please contact the office if your student needs the information listed below updated in our database:
Address Change
Phone Number Change
Email Change
Emergency Contact Change
Allergy Change
Medications to be taken at school
Save your Family Fare receipts!
KCMS will receive a $1,000 donation from SpartanNash for every $150,000 in Family Fare receipts we collect. You can drop off your Family Fare receipts in the office. Thank you for your support!
Prearranged Student Absences:
If a student has an extra-special occasion coming up that will keep him/her out of school, they may ask for an advance absence permit. The student must bring a note from their parents requesting that they be excused and give the reason before they expect to be absent. The note is to be taken to the main office and a prearranged absence slip obtained. The prearranged absence slip is then taken to each of the student's teachers who will sign the slip and provide homework assignments. After all teachers have approved the absence, the student returns the slip to the main office. Final approval will be given by the principal. IT IS THE STUDENT'S RESPONSIBILITY TO WORK OUT AN ARRANGEMENT WITH EACH TEACHER FOR WORK MISSED. The limit on the above is 5 days per semester. Prearranged excused absences for hunting or family vacation are limited to 5 days per semester. Days in excess of 5 will be classified as unexcused absences. (Requests for extensions must have prior approval of the principal - satisfactory academic standing and the student's attendance are both important factors considered).
285 North Main Street Kent City, MI 49330
(616)678-4214 phone (616)678-5099 fax