Welcome to Kent City Elementary!
2018-2019 Elementary Enrollment Packet
el Paquete de Inscripción de Escuela Elemental

Kent City Elementary Blessing Bag Donation Drive
December 10-14
This holiday season, we are asking KCE students and families to collect personal care
and other items to donate to Degage Ministries in Grand Rapids. All donated items will
be assembled by students into "Blessing Bags" to be distributed to those in need in
Grand Rapids. For more information and a list of items to donate, please click here.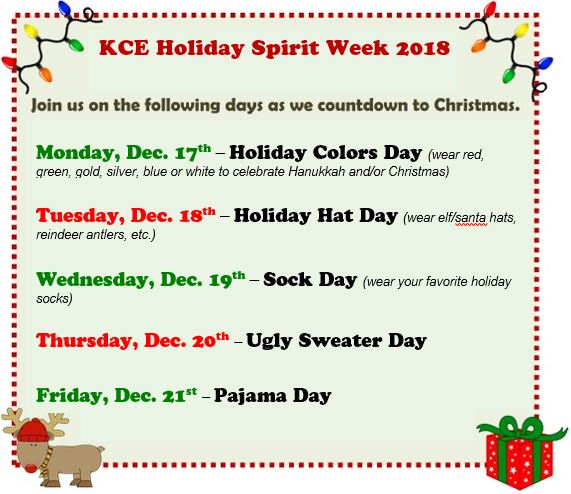 Pamela Thomas, Principal
William Lepech, Assistant Principal
Kent City Elementary
29 College St
Kent City, MI 49330
Attendance Line:
(616) 678-7570
Office:
(616) 678-4181 phone
(616) 678-7785 fax
(616) 678-7786 fax (records)
Start Time: 8:00 am
Dismissal Time: 3:00 pm