WE Are Kent City Award Winners
Winter 2018 WE are Kent City Winners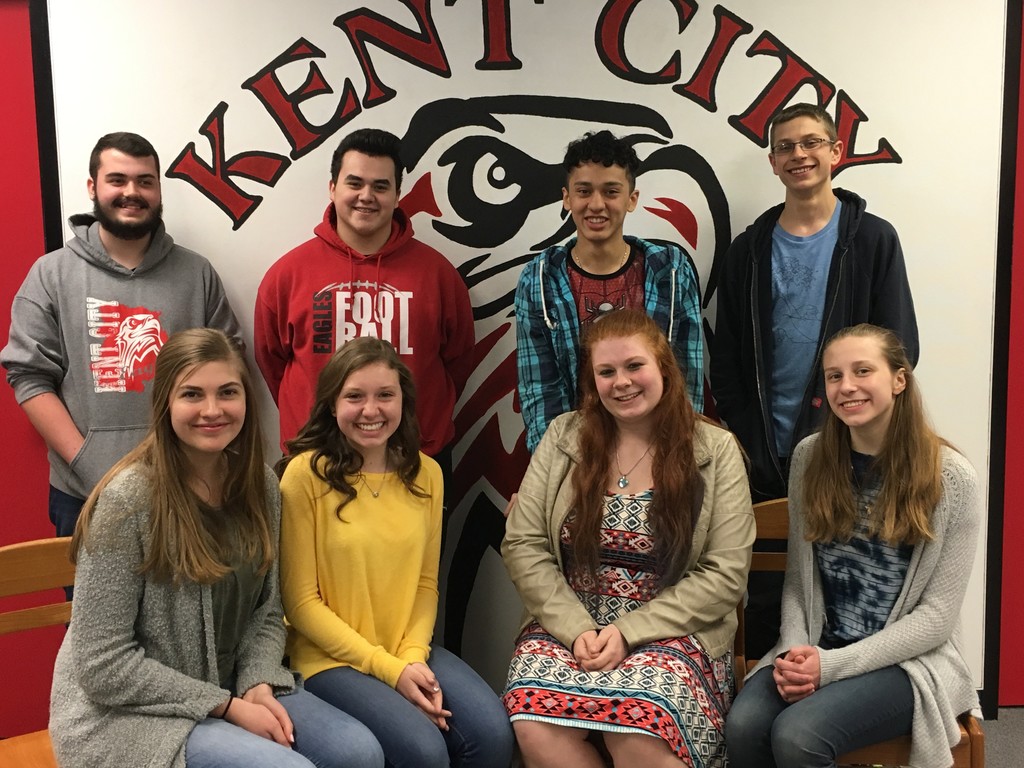 9th: Hannah Vanderlugt - "Hannah is a pleasure to have in class. She catches on really fast, volunteers answers and works well with other students. Her work is beyond top notch!"
9th: Asher Degraaf - "Asher is a bright, logical thinker. He makes good connections between material and seems to enjoy learning. His work is always top notch and he participates well."
10th: Kristen Toporski - "Kristen is an outstanding student but an even better person. She is caring and conscientious and works well with any student she is grouped with."
10th: Quentin Herington - "Quentin is a great student to have in class and is always willing to help others or answer questions. His participation is exceptional and he always does very good work."
11th: Hannah Van Wert - "Hannah is genuinely concerned about what she learns and that she understands what she is learning. She is inquisitive and values the underlying concepts of new material. Looking beyond academic success, Hannah is a generous person, who cares about those arond her -this genuine kindness puts others at ease and is a great example of what it looks like to be a caring individual."
11th: Willie Salcedo - "Willie is as polite, friendly, and honest as you could ever want a young man to be. His positive attitude and sense of humor are contagious. He is a hard worker and great leader in the classroom, and it has been an absolute joy getting to know him this school year! Willie alyways brings a positive attitude to class and is ready to work"
12th: Shelby Flanagan - "Shelby is a very hard working student who always strives to do her very best. She helps in class by working with other students and also is willing to volunteer and share her thoughts with the class. Shelby strives to do her best in everything she does and is a pleasure to have in class."
12th: Omar Cesar Gonzalez Perez - "Omar is a great student with a very good work ethic. He is willing to share with the class and work with others in a group setting. Omar is very driven to do well. Omar has received numerous compliments from groups he has volunteered to work for."