WE Are Kent City Award Winners
3rd Marking Period WE are Kent City Winners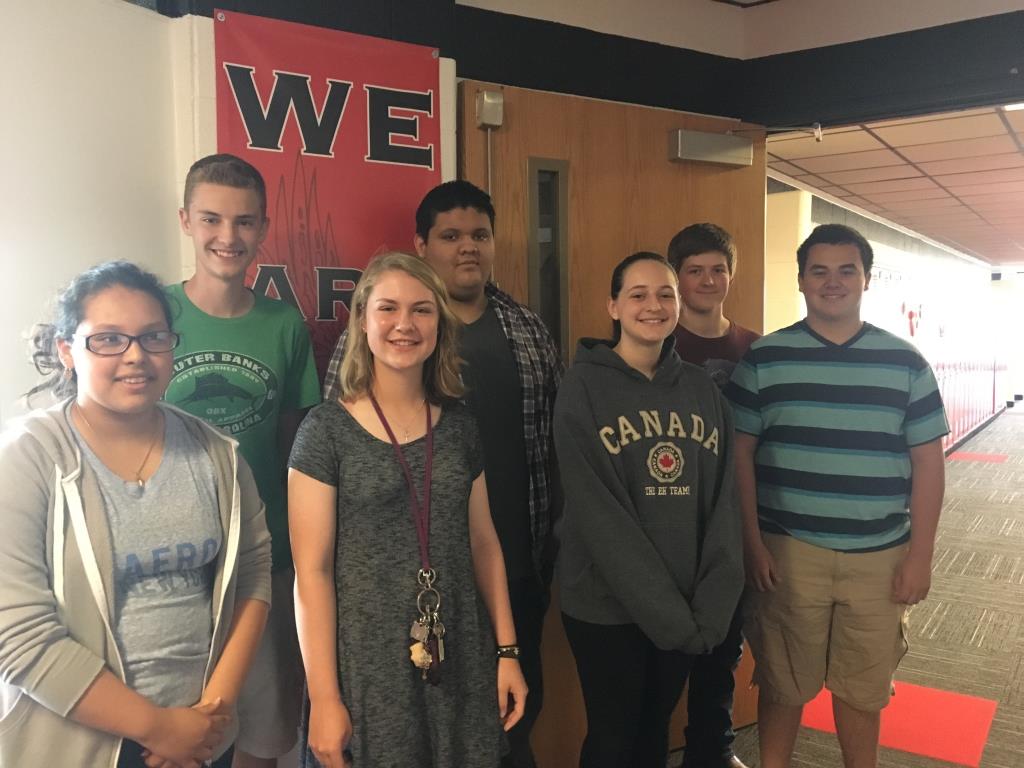 9th: Jacob Sikorski - "Jake is inquisitive and truly interested in learning about history. I really enjoy having him in class! Jacob is polite and friendly."
9th: Jade Farrington - "Jade is conscientious, has a great work ethic, and has a maturity that allows her to feel empathy toward others. I really enjoy having her in class! Jade takes her time and does quality work."
10th: Willie Salcedo - "Willie is a student who is always smiling, working hard in class and participating as much as he can. He has a great work ethic which will take him far in life! He has an infectious smile and warm personality."
10th: Larissa Espinoza - "Larissa has done a tremendous job in Graphic Design. She quietly comes in, ready to work each day and gives her best effort. She has a positive attitude and great smiles as well."
11th: Juan Flores - "Juan has shown great effort so far this semester in turning in late assignments and keeping up on his work. He has a great attitude in Mathematics and arrives everyday ready to learn. Juan is a polite, respectful young man who continues to work hard in class everyday. Great job Juan!"
11th: Noemi Cruz - "Noemi has done an excellent job in her exploring health careers program at KCTC. She has good attendance and demonstrates a willingness to help others. In addition, she has chosen to pursue a spot in the ISD Health Careers Immersion program. Noemi's quick smile, sense of humor and positive attitude are appreciated by Those who know her. She is a very positive, self-driven individual. Noemi is a great leader among her peers."
12th: Garrett Vandenberg - "Garrett has avoided catching a case of "senioritis." His attitude and academic consistency have continued well into the spring. Garrett has been polite, respectful, and hardworking while at KCHS. Congrats Garrett!"
12th: Sarah Meek - "Sarah has been a strong, positive leader in National Honor Society and in our "We" family. She is the first to volunteer, anticipates what needs to be done and then does it. Sarah has the ability to assess others' feelings and shows empathy for their needs. Sarah is very humble and instead of drawing attention to herself, she focuses on the good of the group. Her honesty, respect, problem solving and warmth will be truly missed. I'm positive that she will continue to excel in whatever path she chooses. Congratulations Sarah!"