WE Are Kent City Award Winners
1ST Marking Period WE are Kent City Winners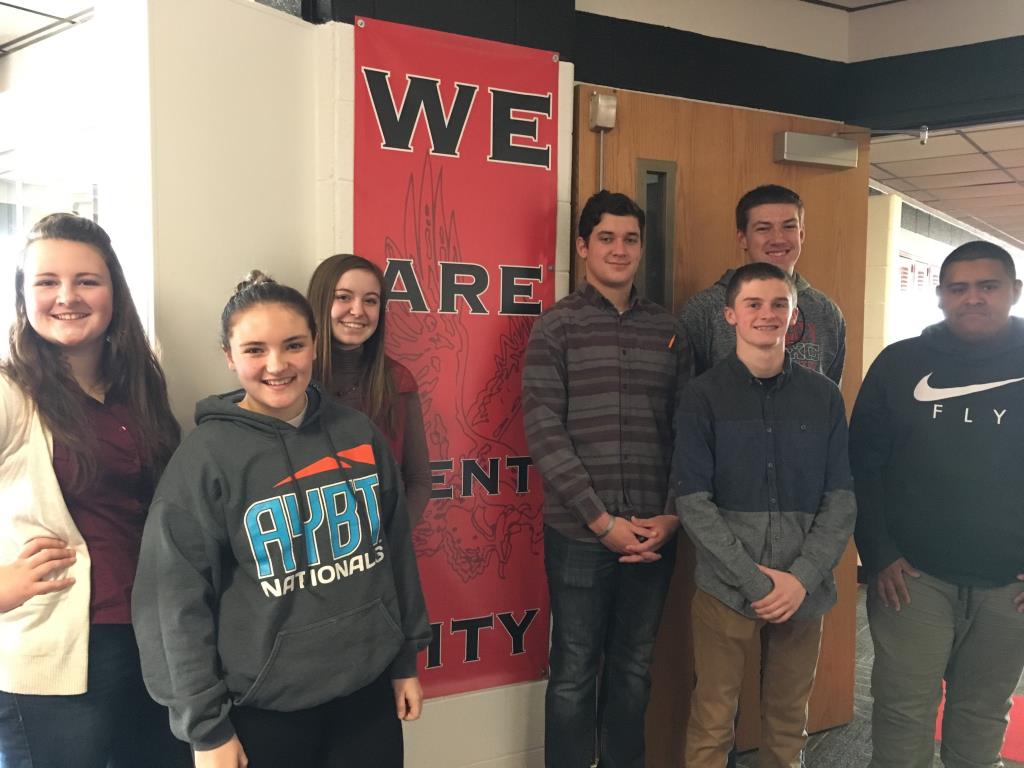 9th: Aseal Martinez-Lopez - "Aseal has tremendously improved his work ethic this year. He has a positive attitude towards school and continues to improve his grades."
9th: Kaylyn Wilson - "Kaylyn is an outstanding student who does quality work, participates well, and exhibits a cheerful attitude."
10th: Clark Oxford - "Clark comes into first hour every day with a smile on his face and a positive attitude, something I greatly appreciate."
10th: Katie Schneider-Thomas - "I appreciate Katie's curiosity and her willingness to ask questions in order to probe deeper into historical topics. Katie not only cares about her grade, but truly cares about what she understands. She always shows the curiosity about why something works or doesn't work."
11th: Rylan Kerwin - "Rylan has been doing extremely well. He is intelligent and is always on task. He is friendly and a great partner to work with. Rylan does a wonderful job in class. He is detail oriented and responsible. He is polite and respectful - a great young man."
11th: Kaitlyn VanOeffelen - "Kaitlyn shows great effort and responsibility and has become an outstanding math student. She works well with others and always has a positive attitude. Kaitlyn is very considerate of others and a great citizen of the school community."
12th: Jace Dailey - "Jace comes to class ready to work every day. He is diligent and determined. He always gives his best effort and participates in a positive manner despite the difficulty of the task."
12th: Carina Perez - "Carina quietly and respectfully works hard every day. She has taken an active role in her future plans. Carina has applied to several colleges and has been accepted to all of them. I am super proud of her."